Last week, I had the fantastic opportunity to present the Global Terrorism Trends and Analysis Center's database of terrorism incidents worldwide to the c0c0n – Hacking & Cyber Security Briefing Conference.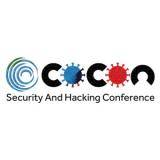 The Conference is organised by a conglomerate of government and private institutions, led by ISRA – (a registered non-profit organization in the area of Information Security), The Society for the Policing of Cyberspace (POLCYB, of which I am a member of their board) and supported by Kerala Police.
In my presentation, we reviewed the terrorism information that GTTAC processed for India in 2018 and 2019, but we also discussed the challenges that open-source media collection brings to big-data projects such as our own, and how this intersects with the complexities of online security measures.
This was a great chance to meet with more international partners in the realm of terrorism and security research, and to discuss a new variety of diverse interesting perspectives in the realm of online security